Cam Newton is poised to win comeback player of the year AND possibly a Super Bowl. 2020 is apparently just going to keep throwing us curve balls. I'm a big fan of the Carolina Panthers. However, I'm also a closet Patriots fan, because I just love to watch greatness. So, this is the best-case scenario for me.
Let's look at the Cam Newton Stats:
29,000 yards passing over 8 seasons (+2 games)
182 touchdown passes
4,800 rushing yards
58 rushing touchdowns
3 Pro Bowls, 1 First-team All-Pro, one NFL MVP
Why does this make him a Super Bowl contender?
It's the Patriots. It's as simple as that. Bill Belichick is ALWAYS in contention for the Super Bowl. He lost Tom Brady. What did he do? He went out and got Cam Newtown for a bargain-basement price of $1 million ($7.5 million with incentives).
Cap space is an issue for the Patriots right now. So, that $1 million price tag is important. If he starts to blow the roof off, the Patriots just need to renegotiate with some linemen or cut Rex Burkhead. No loss there.
For shit's sake, they paid Antonio Brown $9 million for 1 game last year.
Newton didn't any real wide receiver weapons except Greg Olsen from MVP year in 2015 until Christian McCaffrey was drafted in 2018. Aside from Olsen, I'd use the term "weapon" loosely. By the time that 2016 rolled around, Kelvin Benjamin was the #1 wide receiver in Carolina. That dude isn't even in the NFL anymore. In 2018, his number one passing option became his running back. That's tough. Also, his health has been shit since 2017.
Newton is coming into the 2020 season with experienced and dynamic receivers like Julian Edelman and Mohamed Sanu. He'll also have N'Keal Harry in the holster too. Cam Newtown has done A LOT MORE with A LOT LESS in his career.
How is Cam Newton going to be the comeback player of the year?
Cam Newton is only 31 years old. These are his PRIME years as a quarterback. He's got the seasoning that he needs to be a wise veteran in the league. He's got the intangibles that has already made him an elite talent. He's been in the Playoffs. He's been in the Super Bowl. He's won a league MVP.
The dude is fearless. When he's healthy, he's a freak athlete. I think he was stifled by Ron Rivera for a long time in Carolina. Now, he's going to be playing for arguably the best coach of all time. Honestly, there's not much of an argument. I'm just being polite. Belichick is the GOAT.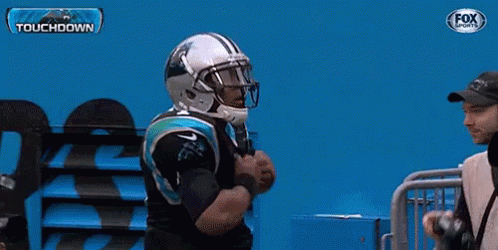 The playbook for the Patriots is WIDE OPEN now that he's on the team. So, let's just hope the guy is healthy.
Has anyone ever won Comeback Player of the Year and the Super Bowl in the same season? I honestly don't know. I Googled it. I couldn't find the answer in the first two pages and I gave up after that.
So, unless I'm wrong… I think it's fair to that Cam Newton might be the first player to do it!
Comments
comments