Matthew Stafford has been spotted working out with Jamal Agnew, Jesse James and Nick Bawden. It should be noted that this is against the NFLPA's advice, the CDC's advice and just common sense. The NFL literally just canceled their pre-season opening game YESTERDAY due to COVID-19 concerns.
ESPN:"Stafford worked out at a school with receiver Jamal Agnew, tight end Jesse James and fullback Nick Bawden, including working on routes. The Lions' official Twitter account took one of the clips — a rollout and throw to Bawden — and posted it."
This is allegedly the THIRD time that Matthew Stafford has broken social distancing rules and NFLPA advice during the pandemic. He's also worked out with teammates in Georgia and California.
You might be asking, "well, isn't Covid-19 over?" No, dummies it's not. Let's look at the numbers. We'll specifically look a the Covid-19 infection rates where Stafford has worked out.
Let's start with Detroit, Michigan… on it's way up.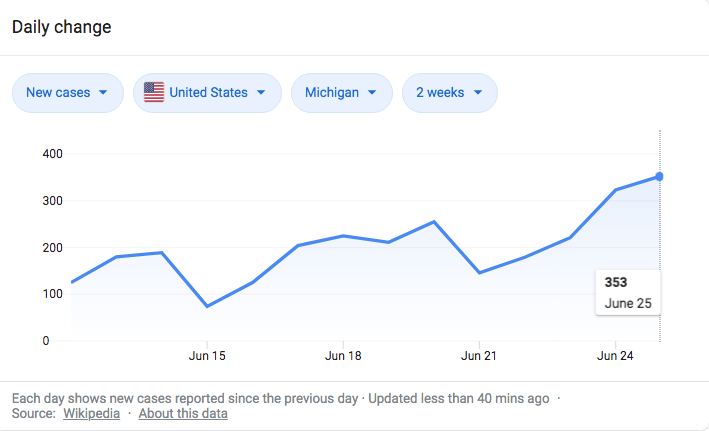 How about down south in Georgia? Oh, on it's way up too?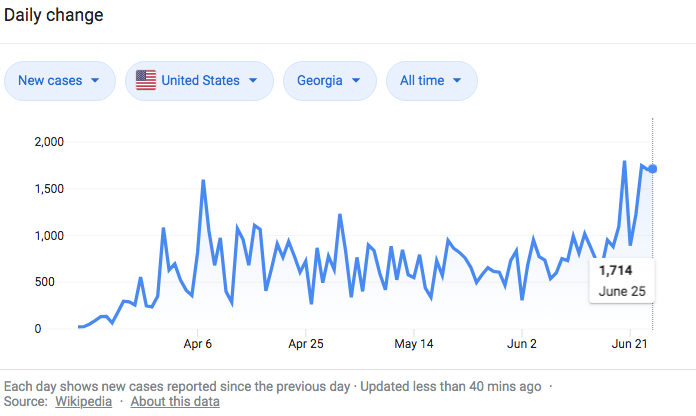 Wait, surely he was fine in California, though? Ah… shit…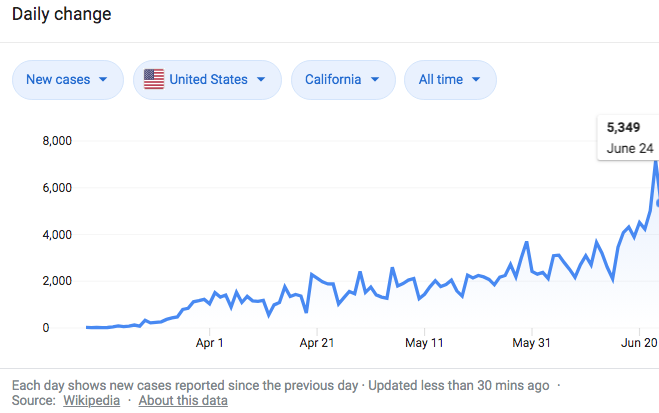 Tennis players are getting sick. Golfers are getting sick. The two sports that seemed like they'd be the "safest," aren't fairing very well. So, why not jump into football… the one that has been clearly identified as the least safe?
What is Stafford trying to prove here? The Lion's ownership has screwed this dude his entire career. If he had ever had a half decent supporting cast, he'd likely have a ring (or multiple rings). The FORDs don't care. The old one didn't and the slightly less old one that took over last week doesn't either.
Wear a mask. Wash your hands. Don't be stupid.
ESPN: "Stafford and Lions players are the latest in the league to ignore the advice of NFLPA medical director Dr. Thom Mayer, who said that in light of rising coronavirus cases, players should not work out together privately."
Comments
comments