The one-and-only Al Pacino will play former Penn State football coach, Joe Paterno in a film HBO is producing about the Jerry Sandusky scandal. I'm a big fan of Pacino, especially his football movies. Any Given Sunday is an absolutely masterpiece. Even knowing that it's fake, his speech at the end pumps me up. That's the kind of thing that gives you chill and makes your hair stand on end. That's why, Al Pacino, is one of the greatest actors of our time. He knows how to translate raw emotion. That and, you know… Scarface.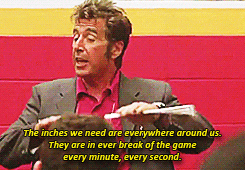 So, I'm kind excited that he's going play the part of Joe Patero, but I'm not sure what he can bring to the table. I'd hate to see a dud role hurt Pacino. Paterno at the age he will be portraying him, was basically just a figure head. He was a glorified mascot, if you will. That being said, there's no denying that Paterno is one of, if not the great college football coaches of all time. He just wasn't exactly a dynamic figure if his later years.
I can only hope the Penn State ride-or-die Paterno guys don't gather with their pitchforks and torches after the film. My assumption is that this film is going to be a pretty heavy portrayal of Paterno if it demands a dynamic actor like Pacino.
---
Bleacher Report: "Oscar winner Al Pacino has agreed to star as former Penn State football coach Joe Paterno in an HBO film about the Jerry Sandusky scandal. 
Kate Stanhope of the Hollywood Reporter reported the news and noted that Barry Levinson, who won the Academy Award for Rain Man, will serve as the director and executive producer. 
No other stars have been attached to the film, which does not have a release date or a title at this time. Pacino has been linked to the project since January 2013. Upon its original announcement, Scarface director Brian De Palma was supposed to helm the film.
HBO halted pre-production over cost concerns in September 2014.
"We have not killed the project, so to say so inaccurate," the network said in a statement to Deadline. "We have suspended pre-production for a moment to deal with budget issues, but the project is still intact at HBO with the entire creative team as before." 
The project has now been greenlit once more, with Levinson, who has done multiple 30 for 30 documentaries, taking the place of De Palma."
---
Al Pacino as Joe Paterno, does it make sense?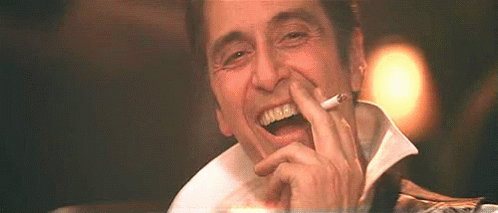 *Main photo courtesy of Fixist.com
Comments
comments