The 2017 Preakness Stakes and the Kentucky Derby are two completely different animals. To begin with, the Preakness cuts the field from 20 horses to 10 horses. More importantly, the Preakness is "The People's Race." Don't wear a big fancy hat to the 2017 Preakness or you'll likely get beer launched by a local, after they scream "this ain't the Derby!"
The Preakness has provided me with some of the best weekends of my life. We'll go into that later, but first, let's get the technical stuff out of the way.
2017 Preakness Post Time: 6:45 p.m. EST
How to watch the 2017 Preakness: NBC, 5-7:30 p.m. EST
142nd 2017 Preakness Stakes Post Draw
| POSITION, HORSE | ODDS |
| --- | --- |
| 1. Multiplier | 40/1 |
| 2. Cloud Computing | 14/1 |
| 3. Hence | 20/1 |
| 4.  Always Dreaming | 4/5 |
| 5. Classic Empire | 3/1 |
| 6. Gunnevera | 16/1 |
| 7. Term of Art | 33/1 |
| 8. Senior Investment | 33/1 |
| 9. Lookin At Lee | 10/1 |
| 10. Conquest Mo Money | 18/1 |
I'm still beating on Irish War Cry, even though he's not in the race.
How to make the most of your Preakness Weekend
1. Travel in a group, there's strength in numbers, but realize that not everyone will come back. The guy all the way to the left was left in Baltimore, he took a train back to New York City and was never heard from again. Why? Because at 9 a.m. he was walking down the isle of our bus, with a bottle of Jack Daniels in one hand and a bottle of Bankers Club Vodka in the other. By 9:10 a.m. I had come to terms with his inevitable death.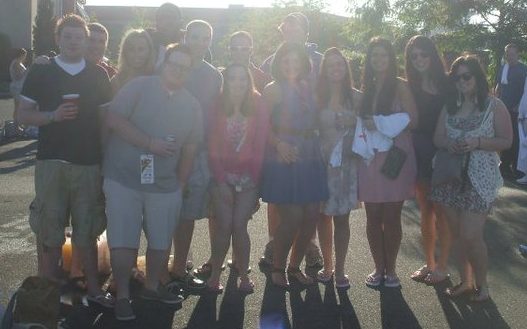 2. Dress to impress, but make sure you're comfortable. This doesn't mean dress like you're going to the Kentucky, you will get harassed. I suggest coming up with a theme. Coordinate your outfits, people love that. I attended all of my Preaknesses with my man, Pat Brothwell from PAWeekendFun.com. We would spend the entire Preakness off season brain storming our outfits and we generally killed it. Wear lightweight clothing, comfortable shoes, sunglasses and sunscreen. I've had 3 of the worst sunburns of my life as a result of the Preakness. Pat's students told him he looked like "a Backstreet Boy burn victim," after one Preakness. Pat's twin brother Shawn was literally confused for a corpse by a house full of people at a Preakness after party, because he was so sun burnt and dehydrated.
Note: When you go with a "Saved by the Bell" theme, you will make friends. What up, Bayside?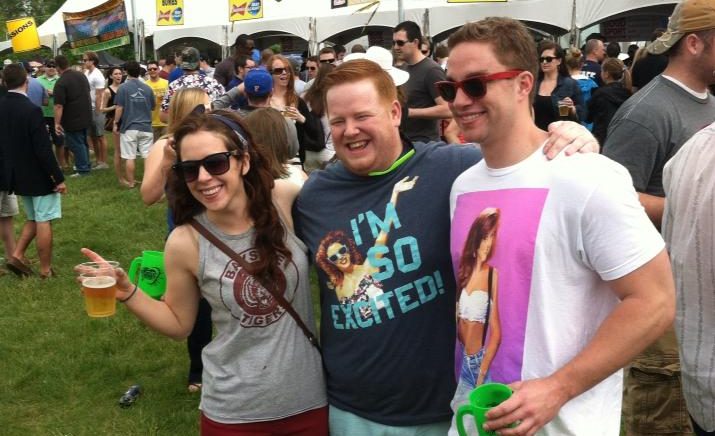 3. Naps are a must. Take a break around mid-day and take a nap. If you can find shade, fight tow within an inch of your life to savor it. Don't mind a nearby garbage can. No one is judging you, it's the Preakness. If you plan on going out the night of the Preakness, which we always did, you'll thank yourself for the nap around midnight when you're crushing Jameson shots (and not being mistaken for a corpse, like Shawn).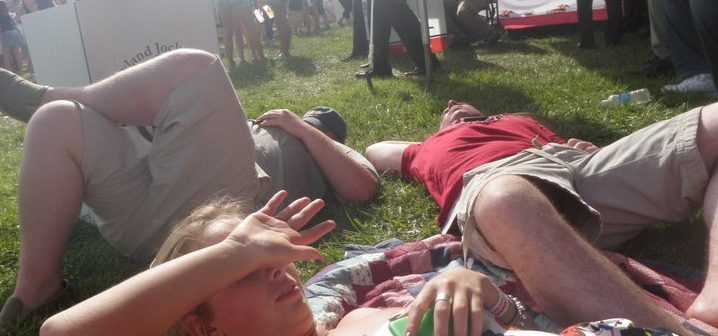 4. The horse races are awesome, but so is InField Fest. Gamble and have a good time, watch the races, but don't forget that the music is amazing. I've seen Pitbull, Maroon 5, Macklemore, Zack Brown Band, OAR, The Darkness,Wiz, and many more at the Preakness. I never thought that in my life I'd be dancing and singing along to Pittbull, in the pouring rain. But guess what? I loved every second of it, it's probably one of the top 25 moments of my life.
5. Eat, Drink and be merry. Buy the mug club, it's worth it. All you can drink for $100 is an amazing deal. Finally, eat the local foods. Oyster shots and lobster rolls may seem like a terrible idea, but they are an amazing idea.
Comments
comments