Congrats to Titan Lacaden, on the scholarship offer. Let's start there. This is something to be proud of. Especially since he is, you know, 11 years old and in 5th grade. That's right, Hawaii is recruiting a 5th grader.
Now, let's talk about how absolutely ridiculous this is. I'm sure Titan is amazing. But, he's also 11. Has anyone though about everything that could happen over the next 7-8 years. He could stop growing or decide that football sucks. He might stop working as hard. After all, he already has scholarship offers. If I had a D1 scholarship offer at age 11, I'd have been the most insufferable human on the planet.
Maybe this is what Hawaii has to do to keep their talent on island, though. Imagine if Mosi Tatupu, Olin Kreutz, Marcus Mariota, and Vai Sikahema all played ball at Hawaii. Imagine if other Polynesians all flocked to Hawaii to play their college ball? They would be a national power house. I've actually always wondered why Hawaii wasn't like in the top 3 of every college football recruit. Let's be honest, it wouldn't suck to live in Hawaii for four or five years.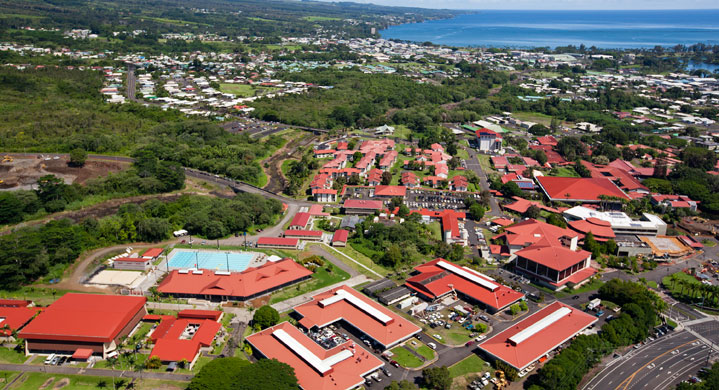 Titan recently announced his offer on twitter. WTF! Don't you have to be 13 years old to use twitter?
P.S. If Hawaii wants to start willy-nilly offering scholarships to 5th graders…
I think they should have to honor them. Even, if they don't have a program in the next 5 years, this kid gets a full ride.
Blessed with a D1 offer. Thank you Coach Rolo!! @NickRolovich #Future #defendpriderock #UHWarriors pic.twitter.com/FIbHrsxbBY

— Titan Lacaden (@titanlacaden) June 11, 2017
---
KITV.com: "EWA BEACH, Hawaii – He just might be the youngest recruit in history for the University of Hawaii Football team. Titan Lacaden is an 11-year old wide receiver with the All-Blacks Crusaders in Kapolei. 
"He's definitely a special kid," said Frank Lacaden, Titan's father and co-founder of the All-Blacks Crusaders Football Club.  
Titan just finished 5th grade, and his family says he already has his first offer to play college football with the Rainbow Warriors. 
"It was heavy, it felt like a whole block of cinderblocks came on my shoulders," said Titan.  
The University of Hawaii at Manoa is one of his top three schools, and his mother's top choice.
"My mom is forcing me to go to UH, she doesn't want me to leave home," said Titan.
Titan's father said he knew football was his son's game when Titan picked up a football and threw it for the first time at 2-years-old, and as Titan got older, his talent only grew. "
---
*Main photo courtesy of SBNation.com
Comments
comments