The cast of The Challenge Champs vs Stars have been released and/or leaked. I had high hopes for the first season of this new spinoff of MTV's The Challenge. Like, "ready to run through a wall" excitement. To be honest the first season didn't live up to my expectations, but I still enjoyed it. I did absolutely hate Victor Cruz as the host and I'm stoked that they're replacing him with The Miz for season 2. Shout out to Er-rami Yasser from the All Things MTV Facebook group for that piece on information.
Truth be told, I was just happy to see the Challenge Champs walk away with the victory last season. As you all know, I'm also a big CT Guy. So, any extra screen time for him, I'm game. It appears that he's back for season 2 as well.
This season it doesn't seem like many actual athletes were clamoring to be part of the show, so we're left a smattering of athletes and "athletic looking celebrities." I don't really blame the athletes that said no. Lolo Jones was THE WORST last season and he portrayal on the show couldn't have helped her endorsements or overall image.
The Challenge Champs vs Stars – The Champs
Can we break The Challenge Champs vs Stars down really quick?
The girls:
Ashley's back. Let's hope her two new additions don't get in the way of her performance.
Camilia is still certifiably insane, which makes her a great competitor. You never know what she's going to do next.
Emily is an absolute beast. She's a pure athlete. The Champs (and All Stars) are going to need to lean on her, since Cara Maria is notably absent from this cast.
Jenna is back. I'm sure she's just as cute and sweet as ever. Now, she just needs to step her game up. I need a W out of Jenna finally.
Aneesa has been doing these things since I was in high school and she's never one. Now that she's entering her twilight, I don't see that changing anytime soon.
Do you see the pythons on Emily? She'd beat me in an arm wrestling competition 100 out of 100 times.
The guys:
CT keeps getting better with age. When CT is part of the cast, MTV guarantees that myself and every Mass-hole in America will be watching.
Cory is back. I'm not a Cory guy. BUT, I understand that Bananas and CT can't do this forever, so MTV is building up Cory as a star for the next generation. He's the Jimmy Garoppolo to CT's Tom Brady.
Johnny Bananas is never going pass up a paycheck. So, shout out to Bananas for doing his 1 millionth Challenge.
Zach aka Thor is yet to convince me that he's not the son of a Greek god that has been banished to earth to live amongst we average looking humans. I didn't like him in the beginning, but he is a legitimate athlete and adds a lot to the team. Also, the dynamic between him and Jenna is always fun to watch.
My ginger brother, Wes, is back! It only takes a few weeks to film these "Champs vs." seasons, so it's a perfect opportunity for Wes to get back in the mix! This guy is a legitimate business mogul. He can't drop everything and jet off to far away lands for weeks on end anymore. But, he's got more than enough time to spend a few hours out of his day getting paid to make money for charity.
The Challenge Champs vs Stars – The Stars
Let's break the Stars now.
I've never heard of Ariane Andrew aka Cameron, but I also don't watch wrestling.
I don't watch the Bachelor either, so I have no idea who Josh Murray is. I don't really know what he brings to the table, baseball players have a unique skill set that isn't really transferable to Challenges.
Justina Valentine… I don't watch Wild-n-Out, so I have no idea who she is… but still… sup?
Kim Glass is an Olympian and American hero. As a volleyball player, I assume she's really athletic and can probably jump high.
Matt Rife is a comedian who is extremely man-pretty and physically fit. He's also on Wild-n-Out. However, I'd argue that his biggest accomplishment in life was that he allegedly had sex with Kate Beckinsale.P.S. I didn't know who he was until I google image searched him.
Michelle Waterson aka "the Karate Hottie" may be the low-key, most relevant person on this list. She's a marquee name in women's MMA with the UFC and from the way she looked in the ESPN body issue, she'll have no problem competing with the Champs.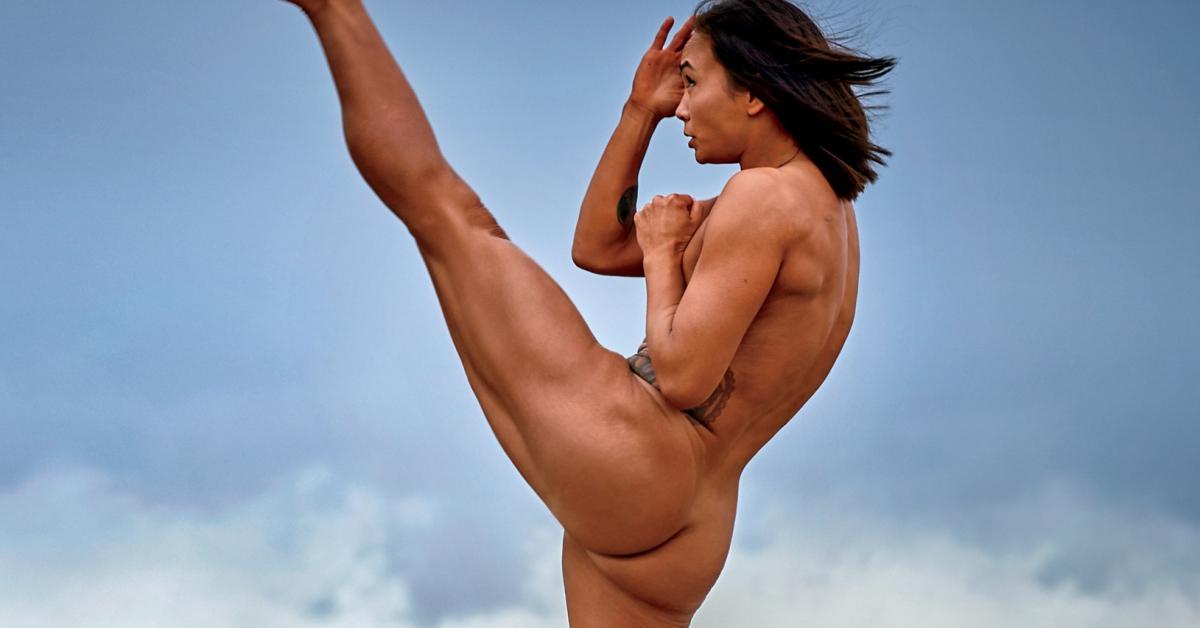 RiFF RAFF is just a giant douchebag and walking joke of a human. Right? Right.
Romeo Miller aka Lil mo-fuck'n Romeo… how cool is that? I can't wait to see CT go head to head with Master P's kid in an athletic competition. It's like an alternate universe. I just hope that he still has the shoes from "Like Mike." Just kidding, I know that was Lil Bow Wow.
Shawn Johnson is likely the best all-around athlete on this list. Gymnasts are freak athletes and their bodies work in ways that normal people can't fathom. She's going to be deceptively strong and flexible with the ability to run, jump and climb. This competition might be over before it gets started.
Terrell Owens must have just been added to the show for his name and comedic relief, right? The dude was one of the greatest wide receivers in NFL history, but the last few years have been an embarrassing time in his life. He and Bananas should also be a fun combination to watch.
Comments
comments