Do you think you've got what it takes to beat the guys at The Point After Show in an NCAA Bracket Challenge? Prove it.
We're hosting our first annual bracket challenge. The winner will receive a custom one-of-a-kind, "The Point After Show Bracket Challenge Champion" t-shirt and a The Point After Show sticker. Pretty awesome, right? Right.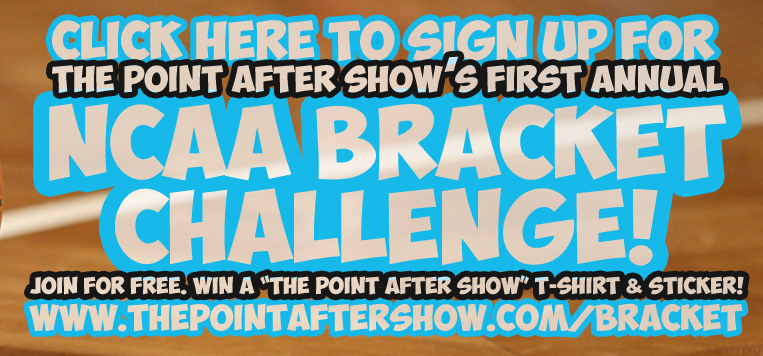 Every day, we'll post the results on our website. So, you'll get your internet fame, if you're doing good and your internet shame, if you're performing poorly. Don't miss your shot at bragging rights and some sweet swag from The Point After Show.
P.S. We all plan on beating you in this NCAA Bracket Challenge.
Comments
comments