Every year there are a slew of players that come into the football season highly touted. Whether its because of sheer name, historical value or just what they did the last 5 games of the previous season. Of those players there is always a handful of players that don't live up to the hype and are overvalued and drafted too early. Although they still may end up having fantasy value, the return on investment is not worth the draft capital you spend on them . Here is a couple of players that could end up being the 2 Biggest Fantasy Football Overvalues For 2020.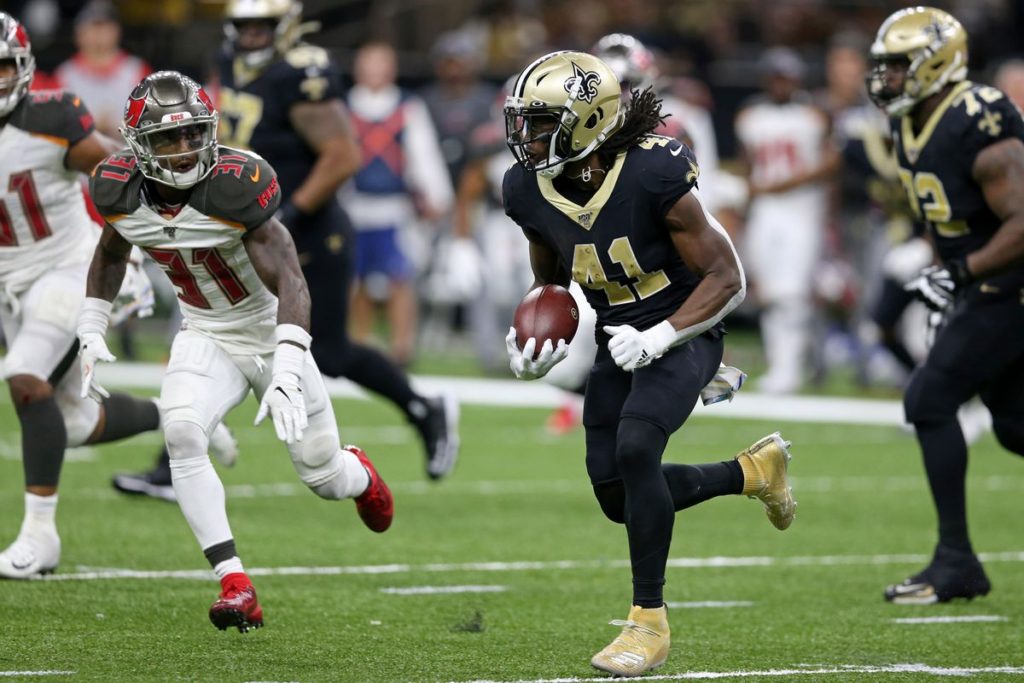 Alvin Kamara (1.04*) – After showing up last year as my biggest overvalue, Alvin Kamara heads the list again. 2019 Kamara owners are still feeling the sting of drafting this guy too early. Typically a down season will drive down the draft capital of a player, but that does not look like it is going to happen in 2020. With a current ADP 1.04 in Half PPR, Kamara is poised to be one of 2020 Fantasy Football's biggest overvalues again.
Although his 2019 ADP was also 1.04, Kamara finished as a Top 12 RB only (4) times and a Top 24 RB (9) times making it very frustrating week to week for owners.
His total TDs dropped from an incredible (18), in 2018, to a more dreadful (6) in 2019 while his total touches only dropped by twenty-three. That's one more TD scored than Boston Scott for those of you keeping track at home.
Subtraction by Addition: Latavius Murray joining the team in 2019 really helped the running game for NO but lowered Kamara's ground attempts year over year, in addition to injuries. Now, the Who Dat Nation are excited to finally have a reliable #2 receiver with the addition of Emmanuel Sanders for the 2020 season. This very well could cut into Kamara's receiving upside which has been the only thing keeping him inside the Top 12 Fantasy RBs.
Say what you want but this is mind blowing to think a guy who has never had 200 carries in a single season in his career is being drafted ahead of guys like Ezekiel Elliott (1.08), Joe Mixon (1.12) and Dalvin Cook (2.07). Kamara's upside could land him in the top 12 again but it would be surprising to see him hit Top 5 in 2020. The biggest concern is his floor , which might be low RB2 range. This makes his current draft position as 4th overall and 3rd RB off the board way too risky.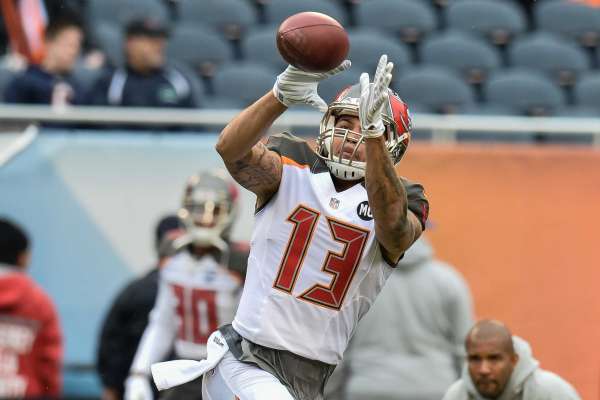 Mike Evans (2.06*) – There is no doubting the talent of Mike Evans, but the same hype going on in Tampa Bay this off season, may also be the kryptonite for Mike Evans in 2020. The addition of Rob Gronkowski, at some point, will undoubtedly cut into Evans' receiving targets. Even more concerning to Evans, is the addition of Tom Brady. Yeah, I know what you are thinking. "There is no way the GOAT is going to hurt a stud receiver more than Jameis Winston could." He Absolutely Will!
According to playerprofiler.com, of Evans' 1157 receiving yards last season, 918 were air yards. That means only 239 yards or 21% of his total yards came after the catch.
Evans averaged 9.8 yards per target last year. Considering the fact that in 2019, Brady had an average pass attempt of 6.6 yards gained per pass attempt and average air yards of 3.6 yards per completion, Evans doesn't really play into Brady's strengths.
Last season Evans finished a Top 12 WR only (4) times and a Top 24 WR a mere (6) times. Compare that to teammate Chris Godwin who finished Top 12 (5) times and Top 24 (7) times.
A lot of comparison is being made between Brady/Evans to Brady/Moss. "First time Brady has had a dynamic receiver like Moss." True, but TB12 is not 30 years old anymore and he does not throw the same long ball with accuracy. Not to mention, Evans had a 1.2 average yards of separation last year ranking him 95th in the league. Oh, did I mention he had a 32% contested catch rate too? So what does that mean? It means Evans is not as likely to "Moss" a defender and he is certainly not blowing by them. There is a world where Evans could become touchdown dependent, and that isn't good, if Gronk vultures red zone targets.
Bottom line is this, Evans' fantasy overvalue prediction is more about the addition of Brady and Gronk and less about his abilities. Although he could have upside of a Top 6 fantasy receiver, his likelihood is low, making his floor too risky for his current ADP. Chris Godwin is the better Tampa receiver to own for fantasy.
*(Current ADP according to FantasyFootballCalculator.com)
Comments
comments