Fantasy Defenses
For those of you reading my weekly article for the first time, welcome!
Last week was exciting for streaming defenses. There were 11 defensive touchdowns scored in week 6 and that's not including special teams. New Orleans led the way last week with 3 defensive touchdowns 5 sacks and 3 INTs and guess who had them on the list? The question is, do they make the list again for week 7?
For those of you unfamiliar with my article I focus on teams owned in less than 60% of leagues. This is why they are streamers. Chances are you can find them on your waiver wire. I understand Seattle, Denver, Minnesota and Kansas City are not on my list. That's because they are not streamers, they are weekly plays.
The bye week defenses for week 7 include: Houston and Detroit. Here are my Top 5 defenses for week 7 to stream that will help you win your fantasy match up.
Miami Dolphins – 22% Owned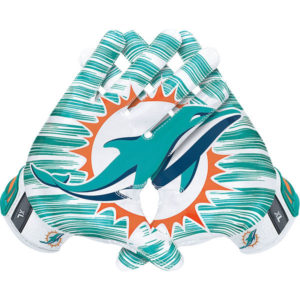 The Miami Dolphins defense has not given up more than 20 points in any game this year and they face the Jets in Week 7. Chances are they don't give up 20 this week and the Jets have given up the 6th most fantasy points to defenses on the season. In 5 of the 6 games the Jets have played this year they gave up double digit fantasy points mostly because of their offensive line. Since week 3, when Miami played New York the first time this year, the Jets have allowed an average of 4 sacks per game. Miami's defense has gotten better since then and will attack McCown.
Los Angeles Chargers – 7% Owned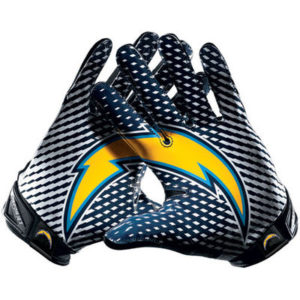 Denver has given up the 7th most fantasy points to opposing defenses. Last week the Denver offense was exposed and lost some key stars. With Siemian and Demaryius banged up, along with Sanders officially out for the week, I expect the Chargers to feast. In week 1 the Chargers sacked the QB 4 times and forced 2 turnovers, and that was in Denver's hostile environment. This week the Chargers get them at home, which isn't as hostile since no fans shows up for the games. On a short week I don't expect the Broncos to right the offensive ship after last week giving up 4 sacks 3 turnovers and a TD to the Giants defense.
Tennessee Titans – 41% Owned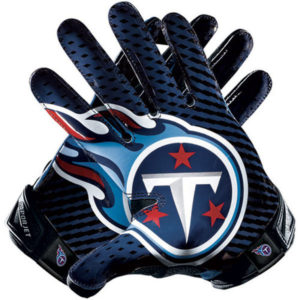 The Titans get a welcoming road game this week against the inept Cleveland Browns offense. Still unsure of what a starting QB looks like the Browns are going back to DeShone Kizer. In case you forgot, Kizer has thrown only 3 TDs on the season vs 9 INTs and 2 lost fumbles. Oh, by the way he has also been sacked 11 times this year, so don't think his legs a huge threat. The Browns give up the most fantasy points to defenses this year. Although the Titans defense ranks near the bottom for fantasy points scored, I expect that to change this week.
New Orleans Saints – 41% Owned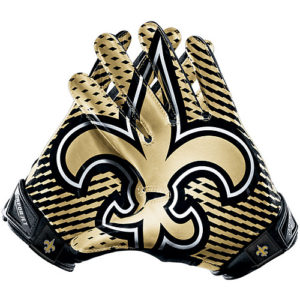 Do you believe in the Saints defense now? I called them last week and they delivered. It looks like you listened as their ownership has jumped from 2% owned to 41% in a week. The Saints defense have scored 20+ fantasy points 3 straight weeks. Green Bay has given up the 10th most fantasy points to defenses this season and Aaron Rodgers is gone. That puts a very inexperienced Brett Hundley in the crosshairs of an opportunistic Saints team. Over the last 3 games #WhoDatNation has grab 7 INTs, 2 fumble recovers, sacked the QB 13 times and scored 3 TDs. What? This could be another week where the defense scores 1+ TDs for NOLA.
Buffalo Bills – 44% Owned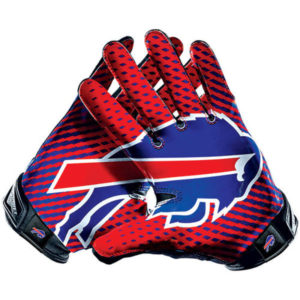 Hard to believe Buffalo is still only owned in 44% of leagues, but that may be attributed to them having a bye in Week 6. That being said, if they are available in your league, grab them now! They come off their bye and get a vulnerable Tamp Bay offense that has an injured, yet expected to start, QB. Winston has an AC joint sprain and if he goes that is actually a good thing for Buffalo. If he doesn't go it will be the INT machine himself Ryan Fitzpatrick. Buffalo has not given up more than 20 points in a game this season and have 2 INTs in 4 of their 5 games.
Please feel free to comment below and follow me on Twitter: @TheFFAdvantage
Comments
comments