So, picking lines is difficult. It's even more difficult when you are picking top 25 teams. To make staying .500 even harder, I'm picking a lot of games. Since writing this article I am 15-10-0 (60% win rate). Below you will find my Monday night picks. Let's go!!
(8) Louisville (20-5) at Syracuse (16-10)          Line: Louisville -3
These two teams faced stiff competition on Saturday. We saw Louisville beat Miami by 5 and Syracuse lose to Pitt by 5. The Cardinals and Orange will see each other 2 out of their 4 next games. I tend to side with the better ball club when conference foes face each other in their first matchup of the season. The 2-3 zone of the Orange might slow down Donovan Mitchell and the Louisville offense. I think this game comes down to 2nd chance points.
Tom's Pick: Louisville -3 

(4) Baylor (22-3) at Texas Tech (16-9)          Line: Baylor -2.5
The Red Raiders are looking to stop a 2-game skid when Baylor comes into town on Monday night. Baylor is looking to get hot before the tourney starts and is currently on a 2 game winning streak. Baylor is the better defensive team and bangs the boards a little harder. Look for Baylor to get a lead early and maintain throughout.
Tom's Pick: Baylor -2.5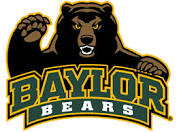 (9) West Virginia (20-5) at (3) Kansas (22-3)          Line: Kansas -6
West Virginia needs to win this game if they have any hopes of winning the Big 12. This high-scoring game will come down to the better defense. I think Bob Huggins' squad executes its full-court pressure well and covers. West Virginia won at home the last time these two teams squared off 85-69.
Tom's Pick: West Virginia +6  

(2) Villanova (24-2) at DePaul (8-17)          Line: Nova -17
Villanova was a 24.5 point favorite when these two teams faced off on December 28th. Nova won by 3. DePaul was able to take 23 more shots than Nova in that game. I don't think that's the case in this one. The Blue Demons are 1-10 since that game losing on average of 14pts/game. The Wildcats are 11-2 since that game winning on average of 13.5pts/game. I think Nova jumps on them early and puts them away quick.
Tom's Pick: Nova -17  

Comments
comments