Kyrie Seeking Trade
Kyrie seeking trade? Recently Kyrie and his agent, Jeff Wechsler, met with Cavs leadership to discuss Irving's future with the organization. Exact details of this meeting weren't released, but rumor has it that Kyrie is seeking a trade. Irving has been a superstar since he entered the league in 2011, but he has grown tired of his role alongside LeBron James. Wechsler recently addressed the situation with the following statements:
"Kyrie and I had a meeting with Cavs leadership where we discussed many different scenarios in reference to Kyrie and his future with the team."  "The basis of those discussions and what went on in those discussions are between the Cavs and us. We are respectfully going to keep those private.
Sure, you say you are going to keep those conversations private, but everyone is already talking. Speculating and passing blame. Team leaders are already nervous that this could hurt Kyrie's trade value. So why now? The Cavs played in the NBA Finals 3 years in a row and won a championship during that span. Does Kyrie want to get out of LeBron's shadow and cement his own legacy? Is LeBron too much to deal with as a teammate? Is Kyrie sick of LeBron getting all the praise when the Cavs win and passing the blame when they lose? What's your take? Do you think Kyrie will leave the Cavs? Let me know your thoughts.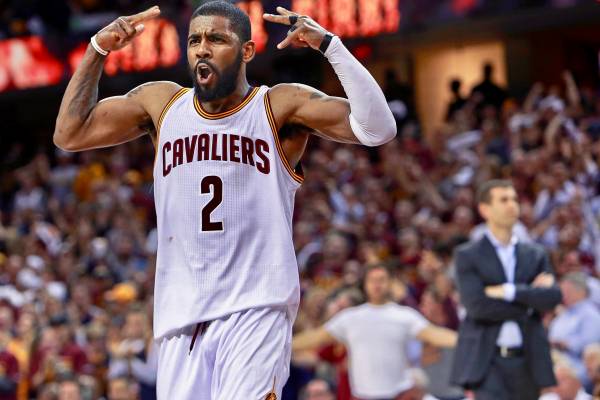 Rumors are swirling that Kyrie already supplied a list of teams that he is willing to get traded to. The San Antonio Spurs were at the top of the short list. The list also included the New York Knicks, Miami Heat and the Minnesota Timberwolves. It will be interesting to see how this shakes out over the summer. Maybe this is what Kyrie needs to bring his get to that next level. Maybe this is that  fresh start that LeBron and the Cavs need to make another push for another title. Only time will tell!
Comments
comments