Jena Frumes Tweets Antonio Browns' Number
Jena Frumes tweets Antonio Browns' number looking for her belongings. The tweet only appeared for only a short period of time before it was deleted from her account. Unfortunately, nothing on the internet can be erased especially with everyone taking screenshots these days. Antonio Brown is an All-Pro receiver for the Pittsburgh Steelers amd Frumes is an Instagram model on the social media outlet. These two aren't strangers by any means. Earlier this year Brown left his wife to date Frumes. Brown and his wife would later reconcile their differences and get back together.
There seems to be an ongoing trend of professional athletes "slipping" into Instagram model's DMs.
This one appears to be a little more than "slipping" into the DM considering their history. Jena asking for her followers to text Brown and ask him to return her belongings. I'm sure she isn't looking for her toothbrush, but who knows. In the past several months we saw LeBron James, Le'Veon Bell, Marco Belinelli, Tyrann Mathieu and many other athletes fall into this trap. My favorite professional athlete DM comes from JR Smith. He didn't waste any time getting to the point.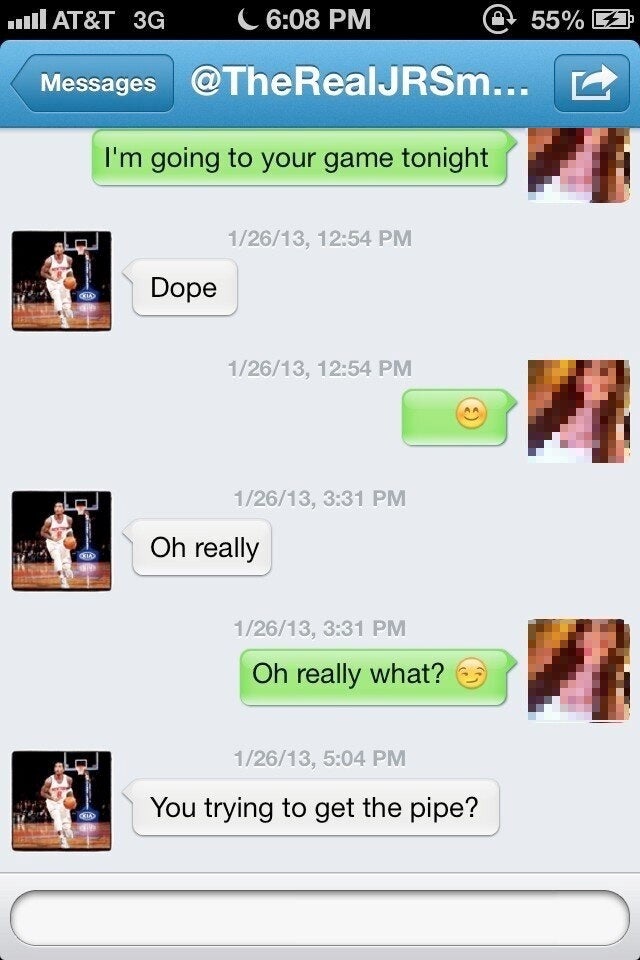 Instagram Models are trouble!
This is a topic that I am very vocal about. Instagram models think they are the hottest shit on the planet while professional athletes are, for the most part, assholes. Both parties believe they are better than everyone and can have whatever they want whenever they want. This incident with Antonio Brown and Jena Frumes shows us what happens when the two mix. Below is an article I wrote on Instagram models a few weeks back. Let this be a lesson for professional athletes. Hopefully they realize who they are dealing with and remember that Instagram models will do anything to increase their celebrity status. What are your thoughts?
Comments
comments