Fads Come and Go
Parachute pants, Jheri curl, Members Only jackets, Sean Paul, socks with sandals (well, lets not go that far); all fads that have come and gone. Why all the fad talk and for the cringe-worthy image of socks with sandals? (saw this plenty around Disney World last week). All for the sake of making it known you can't spell fade without fad.
Draft Strategy 101
Fading from my memory is last year's fad-ridden strategy of drafting a wide receiver in the first two rounds. Admittedly, I did attain success with plenty of my teams using this strategy, I had a modest four teams last season, but my teams that brought home the bacon were those constructed around a RB-RB or RB-WR strategy.
With today's pass happy NFL, it's easy to see the upside to drafting a wideout with picks one or two. Antonio Brown has ranked in the top three total points scored at receiver for the past three seasons, and was first in 2014 and 2015 (third last season). Julio Jones has been in the top 10 since 2014 and except for Jordy Nelson's injury plagued 2015, he has put up top 10 numbers since 2013.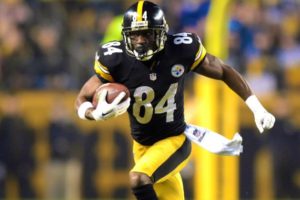 If you were somehow fortunate enough to pair together Brown, Jones and/or Nelson, as I did in one of my auction leagues last season, you are set, or so I thought. Once the season hit mid stride and I looked at the teams nipping at my heels or the one team just ahead of me in the standings, I noticed there was only one way a team was going to beat me while I owned both Brown and Jones, the guy who built his team around the RB-RB strategy.
Having played fantasy football for the better part of my life, I have always stuck with the RB-RB strategy and it hasn't done me wrong. Last season I was consumed by the hype and after hundreds (literally hundreds if not thousands) of mock drafts, I talked myself into believing WR-WR was the way to go, after all, everyone else was doing. Famous last words?
Auction Style Draft
So here I sit in an auction draft (before this season it was mainly standard snakes for me) wondering how I was going to go about this. It's a 24 team PPR divided into two leagues of 12, so ultimately, although very unlikely, you could have the exact same team as someone else. Positions are QB, RB, WR, TE, FLEX, FLEX, D/ST and K. Easy enough.
All of a sudden Antonio Brown's name is read off, boom, purchase him for around $60. Next name on my squad, Julio Jones. Boom, another 60 odd bucks from my budget. People are staring at each other from across the table exchanging looks and questioning my sanity, as am I. Then comes the move that proved I was truly unhinged. Third pick, DeAndre Hopkins (keep in mind this was before Osweiler was exposed as a bust), another 60 odd down the drain. Now all anyone can talk about is, 'Is this guy serious?' 'Do you even have enough money for other picks?' 'Has this man been drinking?' Admittedly, I was a few rather large mugs into the draft at this point, but I was caught in the moment.
Reflection
I took a step back and looked at my squad. Antonio Brown, Julio Jones and DeAndre Hopkins in a PPR! Is this reality? I draft Melvin Gordon to complete my solid nucleus and brag about how godly my team looks on paper, and then the season begins.
I start off solid, overall staying ahead of the pack at the top of the league. The one team that was keeping up with me owned David Johnson and Ezekiel Elliot. For the sake of space and not running down a 16-week season, he ended up winning the league as I made an early exit in the playoffs. Moral of the story, stick to what you know and what works for you. Granted combining David Johnson and Zeke Elliot, especially after last season, is about as likely as Goodell and Brady having a social drink together, it is nonetheless realistic as proved above.
Another Look
One of my other 12-team leagues in which I made the finals, my first two picks were Lamar Miller and Elliot. That was all the proof I needed – if I am going to win a championship, regardless of the hip trends of fancy walk men and 8 tracks, I am going to stick to my guns and go RB-RB or RB-WR, depending on which situation presents itself.
Obviously if Brown, Jones, Mike Evans, OBJ, A.J Green, Dez Bryant, Hopkins, Robinson, Alshon Jeffery, T.Y. Hilton and Amari Cooper are still available in round two, which many very well could be, I will have to consider taking one of them. Regardless of who is there in the second round, I am forcing myself to go with a RB1 in the first round this season, assuming there is still one available.
My top ten running back ranks pre-draft 2017:
David Johnson
Ezekiel Elliot
Le'Veon Bell
Melvin Gordon
Demarco Murray
LeSean McCoy (last three are interchangeable in my mind)
Jay Ajayi
Lamar Miller
Jordan Howard.
Also, look for freshly signed Marshawn Lynch to hold plenty of value along with Adrian Peterson.
Others I would consider drafting in round one, but more likely round two:
Todd Gurley
Devonte Freeman
Eddie Lacy
Carlos Hyde
Mark Ingram
I would also possibly include LeGarrette Blount, depending on where he lands.
Statistical Analysis Starting 2013
Lets start with simple mathematics. Off the top of your head, name 10 guys who you know are No. 1 running backs and don't split carries. Now name 10 guys who are elite wide outs that you would consider drafting in the first two rounds. Which list came to you the quickest? With many I assume it was the latter. A small sample size granted, but enough proof of the near extinction of what was once fantasy football's hottest commodity, the workhorse running back.
Above I named all of the top ten seasons Brown, Nelson and Jones had at receiver since 2013. If you take a deeper look at the numbers it proves that RB-RB is the way to go, however.
A Deeper Look
Outside of Brown's monster year in 2015, a running back has been the No. 1 overall point scorer besides quarterbacks dating back to 2013. Jamaal Charles in 2013, Demarco Murray in 2014 and now David Johnson in 2016. In 2013 the top five backs averaged 256.16 points over the course of a season. They averaged 256.40 in 2014, 210.44 (an off year) in 2015 and 270.54 in 2016. Receivers averages were 213.58 per year in 2013, 228.74 in 2014, 232.56 in 2015 and 205.04 in 2016. Overall, the top five backs since 2013 have averaged 252.885 points per season. The top five receivers averaged 219.98 in the same span.
Granted those are the top five at the positions, but enough of a sample size to prove drafting a top running back with picks one or two should put you in a better spot than drafting a receiver with your top two picks. Give me David Johnson, Ezekiel Elliot, LeVeon Bell, DeMarco Murray, Melvin Gordon, LeSean McCoy and/or Jordan Howard and Jay Ajayi over Antonio Brown, Julio Jones, Dez Bryant, Mike Evans, Jordy Nelson, Odell Beckham, T.Y. Hilton or Davante Adams any day in rounds one and two. Don't buy into the hype the way of the game is changing. Yes, it is in the NFL, but fantasy football is exactly that, fantasy. If you don't believe me, trust in the numbers, they never lie.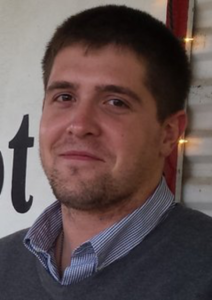 -Ethan Lillard
Follow me on twitter: @JPSports217
Comments
comments