Boxing on TV…..Cable TV!!
As a part time writer for The Point After Show, and friend of the guys, I listen to their weekly podcast. This week's podcast was an interesting one for me. They started off the show talking about the UFC and the 125 pound king Demetrious Johnson. I've been following MMA for quite a few years now and most recently submerged myself into the sport of boxing. I have an affiliation and an affection for the craft, because I work with a lot of fighters on a weekly basis.
One of the guys from the PAS made the comment, and I'm paraphrasing, "Boxing is not on TV." Well newsflash…IT'S ON!! ESPN, NBC, NBC Sports, Fox Sports 1, and Bounce TV. All of which broadcast Premier Boxing Champions on an almost weekly basis. Al Haymon of the PBC is dedicated and focused on bringing boxing back into the limelight and he is doing it at a rapid pace. Just within the next two weeks, Fox Sports 1 will be broadcasting three cards alone! April 25, April 29 and May 2; turn the little knob on the television!! You can even check out Infinity Dish Statistics to see what people are watching on TV, just because you can't see it yourself does not mean that it isn't out there.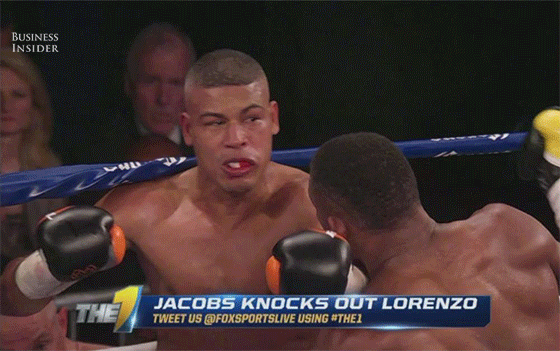 Boxing on TV from the last year!
From February 2016 until now, there have been 15 fight cards on TV that you don't have to pay extra to watch. Across the channels I listed above, they highlight up and coming fighters that are looking to make a name for themselves. Oh, I forgot to mention, of those 15 fights, 11 of them were right here in the Pennsylvania. So, if you actually open your eyes, shut your mouth and pay attention you can see a fight up close and personal.
I remember a teacher in high school who always told us, "engage the brain before you speak." Commit this to memory. If you do not know much about a specific topic, don't let people know how dumb you are!!
So, if you still want to voice your displeasure about boxing "not" being on TV, save your breathe!!
This is my opinion and if I want yours; I'll give it to you!
-@StroundRounder
Comments
comments