Derrick Lewis knocked out Ronda Rousey's boyfriend and then asked "Where's Ronda Rousey's fine ass at?"
MMA Fighting.com: – Derrick Lewis did almost as much damage with his words as his fists Saturday night.
When Stann asked Lewis about the victory, Lewis surprised with his answer, bringing up domestic violence allegations made against Browne by his ex-wife and asking about the whereabouts of Browne's girlfriend Ronda Rousey.
"I just knew I had a bigger heart than him," Lewis said. "He call himself a man, but he likes to put his hands on women. So, forget that guy. I got much more heart than he has. Where's Ronda Rousey's fine ass at?"
First of all, thank god someone transcribed that. Because, I didn't understand a word coming out of Marble Mouth Lewis's mouth. Second, are we just ignoring the fact that he said he needed to take a poop? "Does your body hurt?" "No, I just need to take a number 2." Savage.
Most importantly…
When did Turtle and Ronda Rousey break up?
How are you going to drop an international tequila mogul for an alleged woman beater? Downgrade, Ronda Rousey. On a serious note though, these headlines just hurt the Rousey brand, more and more. Can't win a fight, now she's outed for dating an alleged woman beater. Did she hire Donald Trump's marketing team?
P.S. Never forget… #Rhurtle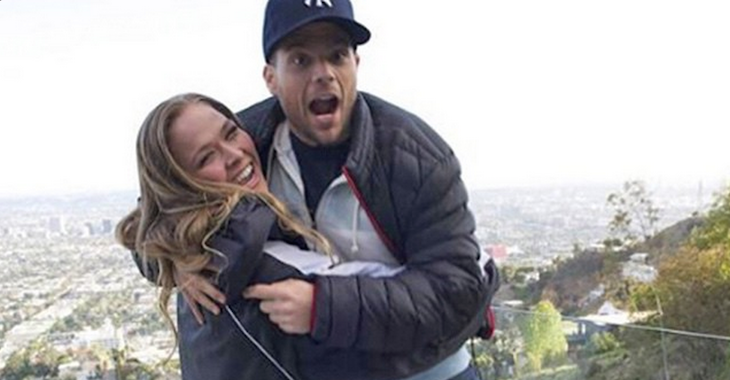 Comments
comments