Somewhere, Rick "the Model" Martel is smiling. A MMA fighter recently managed to put the famous pro-wrestling submission move known as the Boston Crab on his opponent. Better yet, he was actually able to submit him with it! Does this mean wrestling is real?
Boston Crab tonight at @FCCMMA ?? #MMA #WWE@BigMarcel24 @VestnikMMA @ChaseShermanUFC @mma_ghost pic.twitter.com/mxUJEIrL6x

— FightingLab (@FightingLab1) September 30, 2017
P.S. When I was little and watch the WWE, my mother would hate every second of it. But, she always noted that Rick Martel was dreamy. Can you blame her?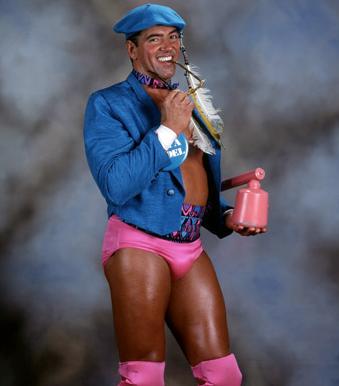 Comments
comments