Let's start with Sammy Watkins.
The Bills traded Watkins and a 2018 6th round pick for cornerback E.J. Gains and a 2018 2nd round pick. Watkins was undoubtably the Bills best receiver and they drafted him 4th overall in 2014. On paper, I'd say they took a loss in this deal. I also don't really get these moves on their end. Unless there's more to the situation we're not hearing about. When Sammy Watkins is healthy, he's a stud.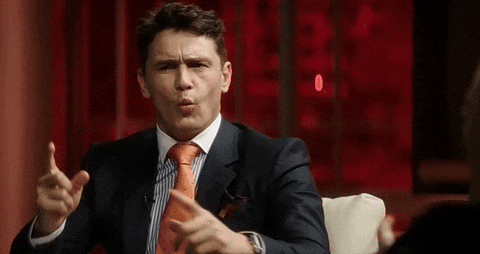 Real life implications: I mean, if you're Sammy Watkins, you've got to be stoked that you get to move from Buffalo to Los Angeles. Right? I don't know if there's a better town to live in as a star athlete. Watkins went to Clemson. I'm guessing he's not a big snow bunny. Sorry, #BillsMafia.
Fantasy football implications: Sammy Watkins going to the L.A. Rams devastates his fantasy value. Why? Because Goff stinks like hot trash. Not that Tyrod Taylor is great, but he is better than Jared Goff.
This will also hurt LeSean McCoy's fantasy value as well.
---
CBS Sports: "The Buffalo Bills made a couple of huge trades on Friday afternoon. In the first, they sent No. 1 wide receiver and former No. 4 overall pick in the 2014 draft Sammy Watkins to the Los Angeles Rams along with a 2018 sixth-round pick, and received cornerback E.J. Gaines and a 2018 second-round pick in return.
The team announced the trade via its official Twitter account."
We've acquired CB E.J. Gaines and a 2018 2nd round pick from the Rams for WR Sammy Watkins and a 2018 6th round pick. pic.twitter.com/jssDP1sVBw

— Buffalo Bills (@buffalobills) August 11, 2017
---
On to Jordan Matthews
If you're a Philadelphia Eagles fan, you've got to be happy with this move. The Eagles had an over abundance of talented receivers this year. Jordan Matthews, a former #1 receiver, as your #3 receiver is a good problem to have. Then along comes Nelson Agular who is having a amazing off season, thus far. Most Eagles insiders believe that Agular would have surpassed Matthews for the #3 spot.
So, did the Eagle do? All week, they built up Jordan Matthews to sound qualified for a #1 wide receiver slot, then they found a team dumb enough to believe them. Thanks, Buffalo.
Real life implications: I'm sure Jordan Matthews wasn't thrilled about his reduced roll in the Eagles' offense. He'll be leaving a team with an ace quarterback in the making to join a team with a mediocre quarterback. However, it never seemed like Wentz and Matthews could get on the same page.
Ronald Darby will absolutely help out the Eagles.
Fantasy football implications: Matthews gets a huge bump, because he's likely going to be the #1 receiver in Buffalo. I don't think he'll jump to far in the rankings, but I'm 2000% more likely to draft him now.
---
CBS Sports: "The Philadelphia Eagles have shipped receiver Jordan Matthews and a third-round draft pick in 2018 to Buffalo in exchange for cornerback Ronald Darby.
Matthews was in exclusive company as a three-year veteran of the Eagles, posting 225 catches and 2,673 yards in his first trio of seasons with the team, but after Phialdelphia's offseason additions of Alshon Jeffery and Torrey Smith, not to mention a summer emergence by former first-round draft pick Nelson Agholor, Matthews was apparently deemed expendable."
---
I think Buffalo made a ton of moves today and I'm not sure if they truly improved their team. They're going to have great draft positions next year, but draft picks are gambles.
Comments
comments