Make Your Case
Leading into your fantasy football draft I decided I'm going to run this blog daily. The concept is to select two players with a similar ADP then make your case on why you would select one over the other. I'll try to do the same position, but there might be times where I select different positions. Be sure to comment making your case. Today we will start with Make Your Case: Isaiah Crowell or Carlos Hyde.
Carlos Hyde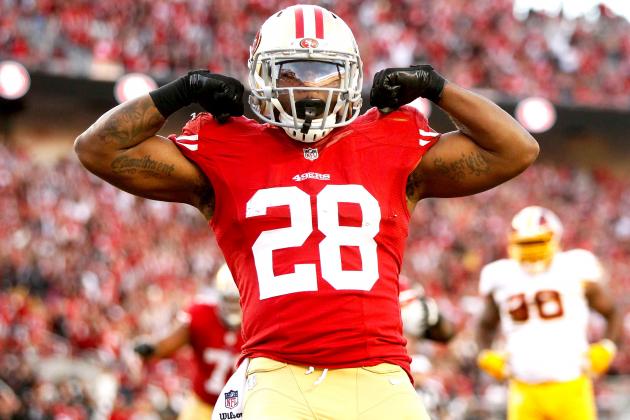 At 6'0 and 235 pounds, Carlos Hyde is a big dude. He is a bruiser from Ohio State that loves smash mouth football. That comes at a price though. Hyde has yet to play an entire season since being selected 57th overall in the 2014 draft. Hyde posted solid numbers during the 13 games he played last season. If healthy, he could see an uptick in those numbers this year under new coach/offensive coordinator, Kyle Shanahan. Unfortunately, the 49ers didn't do much to improve their offensive line during the off-season. Currently the 49ers front ranks 27th in the league which is a reason to worry for an injury prone Hyde.
Rushing
Receiving
Att
Yds
TD
Tgt
Rec
Yds
TD
2PT
Lost
Carlos Hyde SF –  (13 games)
217
988
6
33
27
163
3
1
3
Isaiah Crowell
Isaiah Crowell was a man that produced when given opportunities. Head coach, Hue Jackson, admitted that the Browns abandoned the run early and often as the Browns consistently fell behind. Hue Jackson already admitted that Crowell will be the focus of the Browns offensive attack for the 2017-2018 season. With a nice little shopping spree in the off-season, the Browns were able to put together a top-5 offensive line for Crowell to run behind. Owners last season were rewarded with a better than expected role coming out of the backfield. Catching 75% of his targets, Crowell proved that he is a 3-down back for Cleveland.
Rushing
Receiving
Att
Yds
TD
Tgt
Rec
Yds
TD
2PT
Lost

Isaiah Crowell Cle – (16 games)

198
952
7
53
40
319
0
0
2
Make Your Case: Isaiah Crowell or Carlos Hyde
Some of the questions around Crowell's potential were addressed with the additions of Kevin Zeitler and JC Tretter. That offensive line should be one of the best in the NFL. The quarterback situation will still hurt Crowell. The Browns will find themselves in a similar situation that they faced last year if they can't move the ball and put points on the board.
Hyde really can't address his situation by throwing money at it. With his injury plagued career, Hyde will always face the same line of questioning going into fantasy drafts. Will he stay healthy? That's the million dollar question. Picking a running back in the 3rd round you need someone that you can rely on. Unfortunately, Hyde is not that guy.
My pick: Isaiah Crowell
Comments
comments