Make Your Case
I'm back with my second article asking you to make your case. Here's the scenario. We selected a running back in the first round and it's coming back to us in the second. We have the 8th pick in round two and receivers are starting to fly off the shelf. Doug Baldwin and TY Hilton are available in this spot. Which player do we select? Make your case: Doug Baldwin or TY Hilton?
Doug Baldwin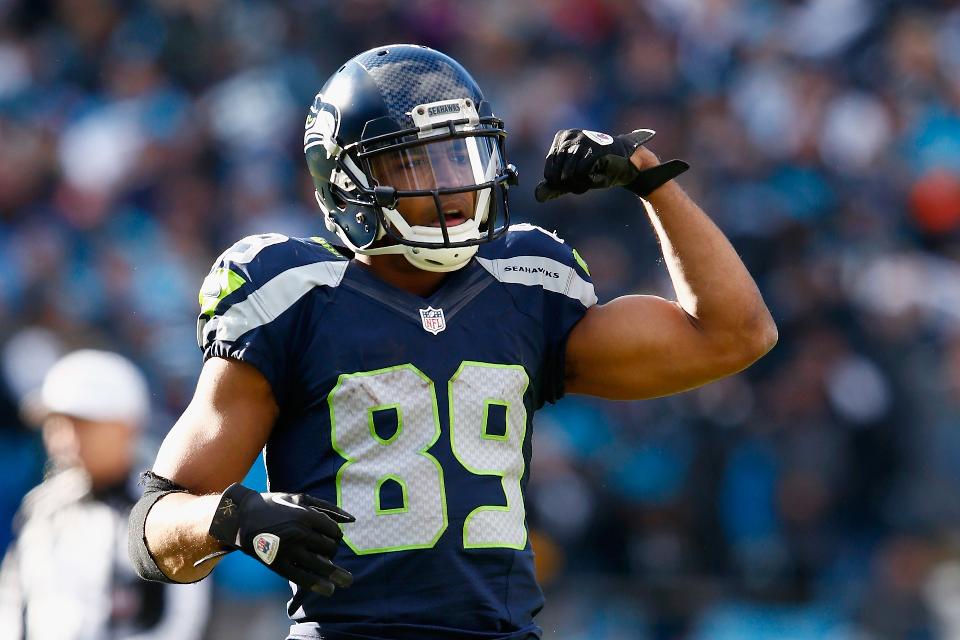 Doug Baldwin has been Russell Wilson's favorite target over the last two seasons. Baldwin caught 21 of Wilson's 55 TDs (38%) and 2,197 of Wilson's 8,243 yards (27%). These are solid numbers for a WR1. With the Seahawks rushing attack sketchy at best, Baldwin might benefit in the form of more pass attempts by Wilson. Baldwin has been showing a steady uptick in targets, receptions and yards since 2012. I have two concerns with Baldwin. The first being that he has been in the league since 2011 and only posted two 1,000 yard seasons. The second being the health of Russell Wilson. He takes a lot of big shots and is 1 hit away from missing some time.
Tgt
Rec
Yds
TD
Yds
TD
2PT
Lost
Doug Baldwin Sea (16 games)
125
94
1128
7
0
0
0
0
TY Hilton
This guy is an absolute stud. He isn't going to catch over 100 balls in a season, but that doesn't matter when you average 15.7 YPC over your career. Hilton had career bests last season in yards, targets and receptions even though Luck missed some time. Jim Isray, Colts owner, is a little concerned about Luck's injury and his availability for the start of the season. Don't be worried! Hilton proved that he could put up solid numbers when Luck is absent. In 2015 Luck only played in 7 games and Hilton still went over 1,100 yards and 5 TDs.
Tgt
Rec
Yds
TD
Yds
TD
2PT
Lost
T.Y. Hilton Ind – (16 games)
155
91
1448
6
10
0
1
0
Make Your Case: Doug Baldwin or TY Hilton
I'm not really sure that you can go wrong with either guy here. They are proven receivers that have been able to avoid the injury bug thus far. Both guys will get their looks and put up numbers with 2 solid QBs under center. The question for both is similar, will their QB stay healthy for the season?
My Pick: TY Hilton
Comments
comments