It looks like Jay Cutler will be wearing the aqua and orange this season! I don't want to say that I called it, but I did. You can read that blog by clicking here. Like I said in that blog a few days ago, this move shouldn't have come as a surprise to anyone. It was the logical move for the dolphins. Well, Colin Kaepernick was the logical choice, but everyone hates him right now, so Jay Cutler it is.
Is Cutler the Dolphins' answer? No. He is however an experienced veteran quarterback, who has favor with the Miami coaching staff. Also, it's a quick $10 million pay day for Cutler. He wasn't going to make that as a broadcaster.
I'm sure my girl, Kristin Cavallari, won't mind a 6 month vacation, $10 million paid vacation in Miami either.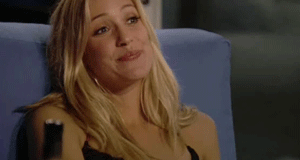 ---
NFL.com: " Jay Cutler is back.
The 34-year-old put off early retirement and the broadcasting life to sign a one-year deal with the Miami Dolphins, NFL Network Insider Ian Rapoport reported Sunday.
Cutler's contract is worth $10 million with incentives, Rapoport reported on Inside Training Camp Live. NFL Network's Tom Pelissero reported that the incentives could add up to as much as $3 million.
The move reunites Cutler with former offensive coordinator Adam Gase. During their one season together in 2015, Cutler experienced a late-career renaissance and developed a strong bond with the 39-year-old head coach. Rapoport noted earlier on Sunday that Gase made a serious push for Cutler after it became clear that Ryan Tannehill's knee injury could lead to season-ending surgery.
While Tannehill has yet to make a decision regarding surgery on his injured knee, the desperate attempt for Cutler's services could provide some context. The Dolphins are a team that made the playoffs with a combination of Tannehill and Matt Moore under center a year ago and believe the roster is good enough to win now."
---
Comments
comments