Tom Brady is going to be on the cover of EA Sport's 2018 Madden NFL Football video game. Why is this madness you may ask? Because of the "Madden curse," duh.
Listen, I get it, if anyone is above the curse. It's probably Tom Brady. But, why chance it? Tom Brady doesn't exactly need the money. It's not like he's never been on a video game cover before. Rest in Peace, NFL Game Day. So, why even chance it? Why, after a great season and a Super Bowl Test Fate?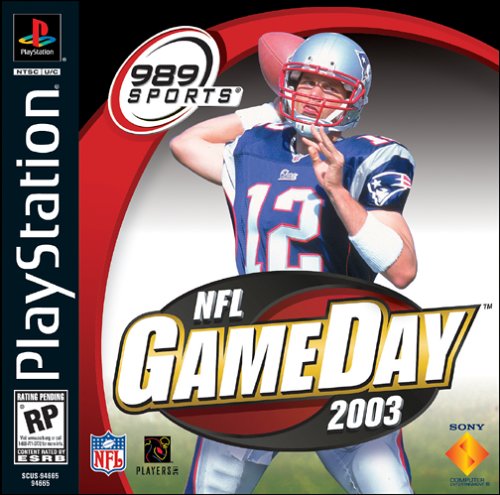 This video proves that Tom's might be out of his mind… Smashing mirrors? Waling under ladders? Are you kidding me? This guy is just spitting in the universes' face. I totally understand why the Patriots don't want to trade Jimmy Garoppolo. Because, Tom Brady is a wild card. You can't tempt fate like that and walk away with it. We may have just watched the end of the Patriots organization. This also bring up an important question…
How hasn't Tom Brady been on a Madden Cover before?
A  Brief History of the Madden Curse
1999: Garrison Hearst was the first player to ever be featured on a Madden cover. In 1998 he rushed for 1,570 yards and seven touchdowns. On the first play of the divisional game, he suffered a broken ankle break and his lost the game. He did not play a down of football until 2001.
2000: Barry Sanders and Dorsey Levens – A week before training camp began in 1999, Sanders retired.
2001: Eddie George had only 3 yards per carry and rushed for career lows of 939 yards and 5 touchdowns due to a nagging toe injury in 2001. For the rest of his career, he never averaged more than 3.4 yards per carry.
2002: Daunte Culpepper struggled with turnovers in the first 11 games of the 2001 season, throwing 13 interceptions and only 14 touchdown passes. A back injury ended his season in the 11th game.
2003: Marshall Faulk suffered an ankle injury that forced him to miss five games. He never again rushed for over 1,000 yards.
2004: Michael Vick was injured during a preseason game against the Baltimore Ravens, suffering a fractured right fibula. Vick played in only the last 5 regular season games, finishing with just 585 yards passing and 4 touchdowns.

Ray Lewis (2005)

2005: Ray Lewis had is first season without a single interception, after posting a career-high 6 the previous year.
2006: Donovan McNabb suffered a sports hernia, then elected to have a season-ending surgery that was required to repair the injury.
2007: Shaun Alexander fractured the 4th metatarsal in his foot after he was on the cover. He missed six starts and failed to rush for 1,000 yards for the first time since 2000. Commentators on ESPN said they had never seen some one go down hill so feet.
2008: Vince Young had a quadriceps strain and he lost his starting job.
2009: Brett Favre abruptly retired after the 2007 season and was chosen to be on the madden cover as a tribute to his great career. Favre threw eight interceptions and only two touchdown and a torn biceps tendon in his right shoulder.
2010: Troy Polamalu suffered a sprained MCL in the opening game.
2011: Drew Brees injured his knee and wore a knee brace. Sean Payton later admitted that Brees had been playing hurt all year.
2012: Peyton Hillis played in only 10 games and started only 9. Missing time with hamstring injurys, strep throat, and a sprained hip. He finished the year with 3 touchdowns and 577 rushing yards.

2013: Adrian Peterson

 was indicted on child abuse charges, and was suspended after game 1 in the 2014 season. He remained suspended for the rest of the season.

2015: Richard Sherman

 spent the offseason following his appearance recovering from Tommy John surgery to repair a torn ligament.

2017: Rob Gronkowski

had a rough start, battling hamstring issues and season ending back surgery.
Get at me on twitter: @ProducerCavi
Comments
comments