On May 16, MTV will debut a new mini-series, The Challenge Champs vs Pros! The competition will provide an answer to the long sought after question: "What if these MTV reality competed against 'real' athletes?" During the six-week event, ten Challenge Champions will compete against ten professional athletes. I love this idea. I'm on record as saying that CT is my favorite athlete of all time. My assumptions will finally be validated when he trounces a few professional athletes.
What's my only complete about the new show? Victor Cruze of the New York Giants will host the competition, instead everyone's favorite BMX star, TJ Lavin. Victor, remember, TJ hates quitters.
The contestants will be competing for $50,000 that will be donated to their favorite charity.
P.S. Just saying, if any Challenge Champ doesn't donate to something related to Diem, they're dead to me.
The Challenge Champs vs Pros – Cast
Can we break The Challenge Champs vs Pros down really quick?
The girls:
Cara Maria is a beast.
Camilia is a wild card, mostly because she's certifiably insane.
I know nothing about Ashley Kelsey and generally forget she exists. My assumption is that they bring her back for eye candy, but she did win Battle of the Seasons.
I hate, Ashley Mitchell. She's like herpes. She just sticks around. But, she did just win The Challenge Invasion. So, there must be something that I'm missing. Her voice makes me want to kick puppies.
Veronica is back after 8 years. She did playboy in 2002 incase anyone forgot.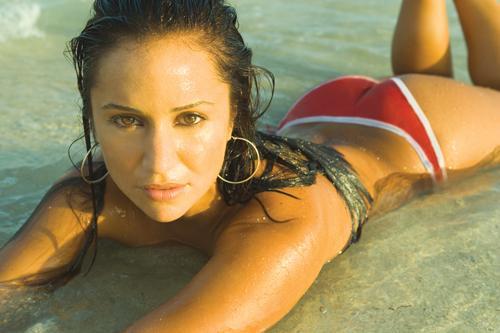 The guys:
What is there to say about CT? He's the greatest dude and most feared competitor in MTV Challenge history. He's also coming off a big, emotional win on The Challenge: Invasion.
Darrell is the GOAT, he's got the most wins in Challenge history.
Johnny Bananas has grown on me over the years. He's a Penn State guy and he's got the second most wins in Challenge history.
Jordan is an arrogant punk. I hate him, for the most part. But, I respected when he didn't want to screw Bananas over with Sarah. Also, he only has one hand, which always makes him a wild card.
I'm glad to see Wes back in action. When CT hated him, I hated him. But, when he and CT came to respect each other, I got onboard the Wes train too. Also, from what I understand he's a great businessman in real life. I know a guy who used to party with him in Kansas City. Boom. Big timed.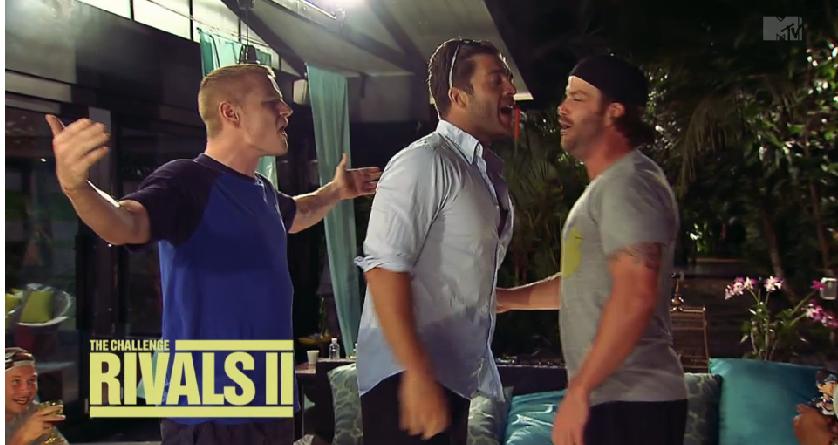 It might be harder for me to break down the "Pros," because to be honest, this is a week showing.
Candice Wiggins is a great female basketball player, but she probably never won an NCAA championship. Why? Because she didn't go to UConn.
Is CM Punk really putting "UFC Fighter" first on his resume, now? That's interesting. I'd just like to note that CT would absolutely kick CM Punk's ass. I like Punk, but at the end of the day he's a professional wrestler, which makes him an actor.
Gus Kenworthy was born in England and is a skier. He didn't even win gold. Congrats on the silver medal, Gus.
Kamerion Wimbley is a beast. The guy played 9 sessions in the NFL and was a sack machine.
Lindsey Jacobellis… Who? Oh, thanks Wikipedia. She's a silver medal snowboarder.
Lolo Jones is probably the most recognizable name, I guess. But, she's known for not really showing up during big movements. Like, the Olympics.
I'm sure you know who Louie Vito is, if you're a big snowboard guy. It looks like he's won a lot, but I have no clue who he is.
Louise Hazel is a track star from England. So, yeah.
Shawne Merriman… now that's what I'm talking about. I want to Bananas and CT crack skulls with Merriman. Great football player.
Tia Blanco is a professional surfer. So… who cares?
The Challenge Champs vs Pros premiers May 16 at 9 p.m.
Comments
comments