Later this week we have a special podcast coming out and the four of us will discuss the 2017 NFL Draft. By the four of us will discuss, I obviously mean, Paul and Tommy will yell at each other, while Eddie and I have a civil conversation. Because, I'm clearly the most knowledgable out of the bunch, I put some notes down on paper. Here's my official 2017 NFL Draft Quarterback Projections.
1. Mitchell Trubisky
North Carolina | 6'2″ | 222. lbs.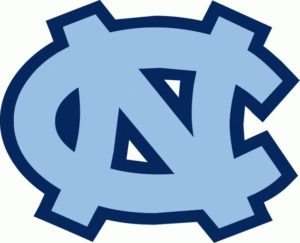 I've was on the Mitchell Trubisky train all season. Yeah, yeah, yeah… He does need more experience. He'll get that. This is a guy you can draft, develop and turn into a franchise quarterback. The only real knocks on him are his lack of experience and his downfield accuracy. That being said, it's pretty much a consensus across the league, that he's the most polished quarterback in the draft. I only see upside here. He went three games in a row where he threw for over 400 yards and didn't have an interception. In 2016 he passed for 3,748 yards, 30 touchdowns, completed 69 percent of his passes and only threw 6 interceptions. He also registered three rushing touchdowns. The kid is flat out accurate and athletic. If he was coming from a perennial football powerhouse, everyone would agree he's the best quarterback in the 2017 draft, not just football geniuses like me.
Where should he go? Cleveland. Not at number one though. They should use their second, first round pick on him. This is the quarterback that Cleveland has been waiting for, but, he's not an instant fix to their problem. But, he can be developed into a long term solution if the right care is taken.
---
2. Deshone Kizer
Notre Dame | 6'4″ | 233 lbs.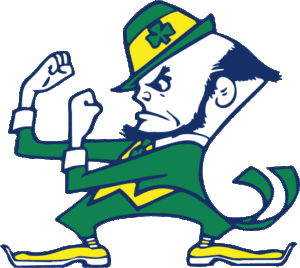 Let's get it out of the way right off the bat… Deshone Kizer is a #NotreDameGuy. I'm a Notre Dame fan, so this kid made me pulling my hair out for years. The biggest issue is that he's immature and over confident, which leads to bad decisions. He's a smart kid that can diagnose plays, make changes on the fly and has a high Football IQ. He's also athletic as hell. His ability to scramble and get out of the pocket if need be is unmatched in this draft. He's a big, durable guy, like Cam Newtown. So, he can take a few dings here and there. However, like Gruden told him, he needs to stop dropping his right shoulder when he runs with the ball. The fact that he compared himself to Tom Brady and Cam Newton was just noise to me. Unfortunately, that attention could possibly affect his draft stock.
Where should he go? Arizona or Chicago. I think he's better than Deshaun Watson. I don't think the Bears are going to take a quarterback in the first round. I also think the Cardinals are sweet on Watson. So, he may fall a bit. I'd love to see him end up with the Texans and reconnect him and Will Fuller.
---
3. Deshaun Watson
Clemson | 6'2″ | 221 lbs.
The second best quarterback with the name pronounced "Di-Shawn" in the 2017 draft. He's coming out a Clemson and they've been hot the last few years, so that's giving him the boost in everyone's predictions. Everyone know him. They've been on TV and in the national championship games. To his credit, he's played REALLY well against Alabama. He's a good quarterback and will make a great backup in the NFL. There's also the chance the he develops into a good starter at some point. I just don't believe all the hype surrounding him at this time.
Where should he go? Chicago or Arizona. I'd like to see Kizer go to Chicago, so let's say that Watson ends up in Arizona. That would be a nice fit.
---
4. Patrick Mahomes
Texas Tech | 6'2 | 225 lbs.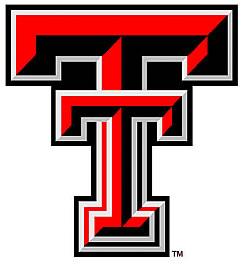 In the last week or so, everyone has gotten hot on Patrick Mahomes. He might be the real deal. But, we also need to consider how weak this draft class is at the quarterback position. He's gotten 19 team visits in the past few weeks. That's a ridiculous travel schedule. So, teams are absolutely interested in him. He's been a Texas spread offense quarterback since high school. His dad was a major league baseball player, so he's got the pedigree of a professional athlete. Mahomes loves to be explosive and make big plays. This is a good and a bad thing. Because, he has a tendency to not see a play through and instead tries to make a big play on his own. Scouts say he's got a cocky swagger about him. He's a scrambling quarterback and that's going to be his game, but he's not much of a runner once he's in the open field.
Where should he go? Arizona or Houston. The Cardinals are going to need a quarterback, Carson Palmer is aging. This would give Mahomes the chance to develop. He might end up with the Texans. They also need a quarterback and he could help with ticket sales.
---
Sleeper: P.J. Walker
Temple | 5'11"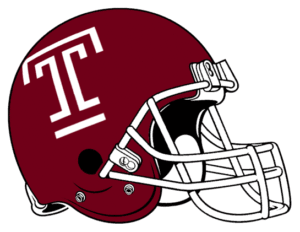 I LOVE P.J. Walker. I've seen him play live a few times. He showed up on a big stage against Notre Dame two years ago (even though they lost). His college numbers were crazy. 10,688 passing yards, 74 touchdowns, 771 rushing yards and nine rushing touchdowns. Unfortunately, he's likely going to go undrafted and sign with someone during camp. But, he's all over the map as people's sleeper pick. He's also a local kid, so we wanted to show him some love. He's kind of short, that's the only knock against him. But you know who else comes in around 5'11"? Doug Flutie. Mike Vick. Russell Wilson. Give the dude a chance. The Eagles worked him out at their local Pro Day, which isn't a bad thing.
Where should he go? The Eagles. He's probably be on their practice squad this year.
Enjoy our 2017 NFL Draft Quarterback Projections.
Running Back and Wide Receiver projections coming soon.
Listen to a full breakdown…
Comments
comments