Nate Robinson just pulled off one of the greatest moments in NBA… er, NBA Developmental League history. Does the NBA need ratings? Then, the NBA needs more players, making more highlight plays, like Robinson. He just dribbled THROUGH THE LEGS of Edy Tavares. Now, Taveres is a 7'2 monster, while Robinson is listed at 5'9 (he's likely more like 5'7-5'8). Try to box in Nate Robinson? Forget that, he's going between your legs!
Haters will say its photoshopped. @nate_robinson pic.twitter.com/RZsCkBQwQP

— NBA D-League (@nbadleague) February 26, 2017
There's teams all over the league right now making big trades and looking for play makers.
What did LeBron say? He needs a play maker? Will someone please hit Nate up?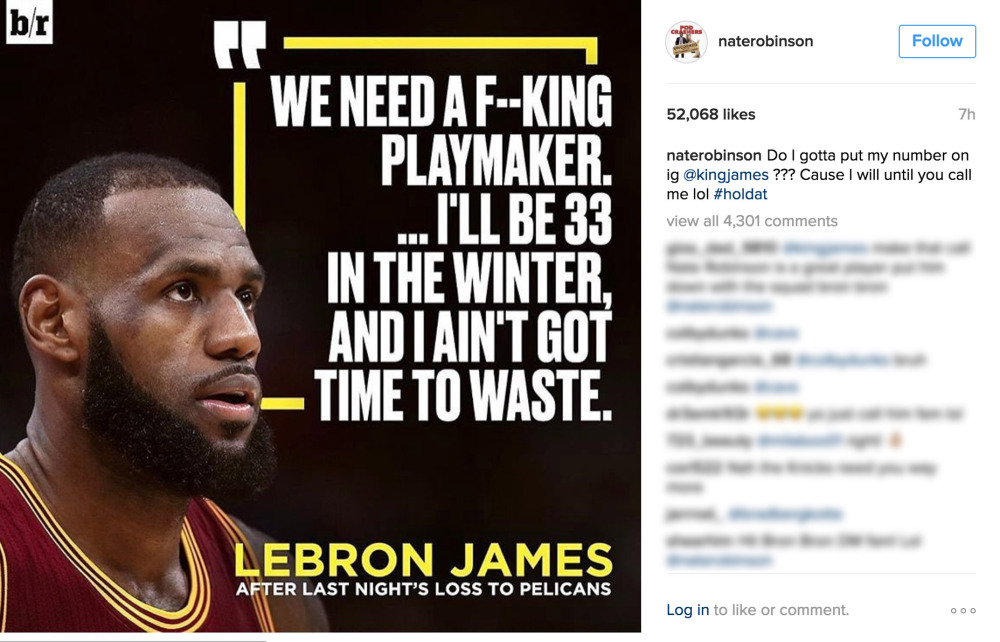 Players gonna play. Shooters gonna shoot. Nate Robinson is gonna dribble under 7'2 dudes.
Comments
comments